Smart Solutions.

ACT Traffic Solutions (ACT) is a leading distributor of transit and traffic technologies. ACT's technology partners provide the latest hardware and software innovations that government agencies need to safely and effectively monitor and control complex transit and traffic systems.

- Light Rail Solutions - Mass Transit Solutions - Emergency Vehicle Solutions - Intersection Control Solutions -
- Mobile App Solutions - Detection Solutions - Safety Solutions - Data Collection Solutions -



Featured Product. The EMTRAC Rail System.
The EMTRAC system tracks vehicle positions and progress as they travel through their routes. As vehicles move along these routes, they enter pre-defined detection zones and transmit data via secure FHSS radio to appropriate wayside detectors and/or initiate an on-board function.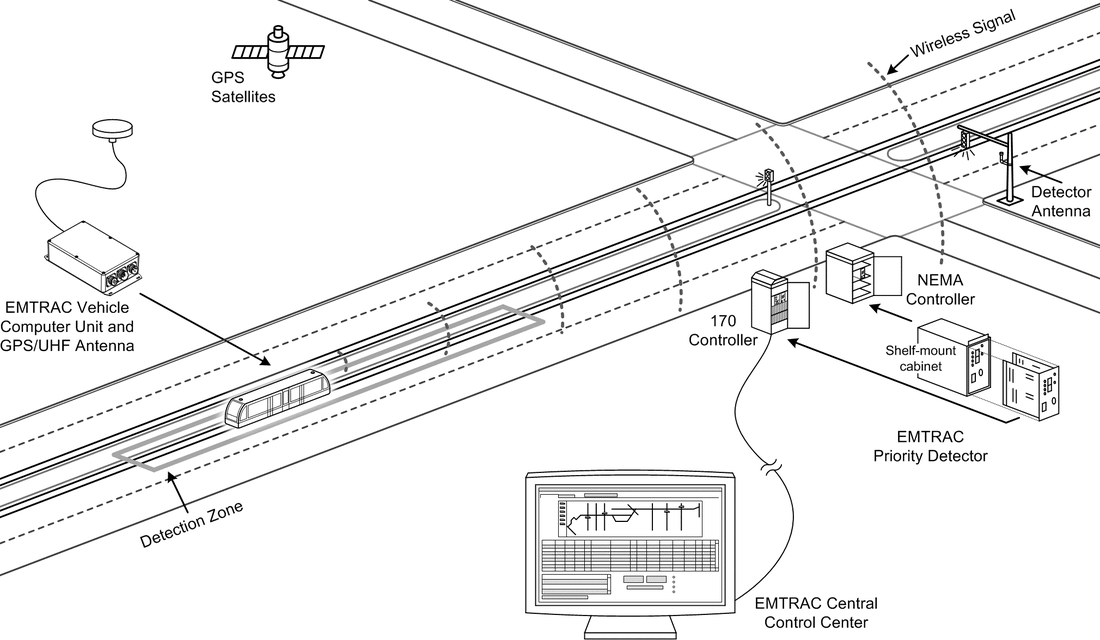 The types of features that may be established in the design of a system include:
TWC Detection Overlay and Placement
Signal Priority
ETA (Signal Priority and Voice Announcements)
Automatic Vehicle Location (AVL)
Speed Zone Monitoring
Anti-collision
Track Switch Monitoring and Control
Scheduling System/ Passenger Counting
Check In / Check Out
Advance Detection
Presence Detection
Reverse Running
Embedded Pavement Lighting
Red Signal Overrun
Stop Bar Overrun (SBO)
VCU Maintenance Scheduling and Logging
Pedestrian Detection
Wayside Rail-worker Safety (system overview below)